Runner Runner – Affiliate Marketing is the Real Gamble
If you haven't seen the movie Runner Runner yet, then I highly suggest you do. Especially, if you're into affiliate marketing.
The movie is based on a college student who starts out as a Poker site Affiliate, yup, the kind of student affiliate that gives his gambling addict professor a coupon for cheaper play, whilst also making a bit of money on the side (cha-ching! Affiliate earnings, in the bag!) but there's more to this film than just learning how to sell your affiliate goods in the real world (Which many people seem to forget is very possible, and I may work on a follow-up post to exactly that, pretty soon).
Now, don't worry – This post is on an internet marketing blog, so I'm not going to review the performance of Justin Timberlake's voice being the exact same tone throughout the entire film or the fact that a college student would go and embarrass a well known criminal at his own party in a foreign country. I'm here to tell you my aspect of how this film runs with the growth of Affiliate Marketing and how the film shows the clear hardships of why affiliate marketing may not always be the "right choice" as a job role.
There's always a story about how you can do things the right way, and do things the wrong way:
I'll give a few examples here, of previous experiences that I've had and some of my readers that have gotten in touch with me have had.
The Wrong Way
I was contacted recently by a reader of my blog, he'd read all these articles about the luxury life and decided to invest thousands of dollars in a weight loss niche site… Unfortunately, the result was less than pleasing and though he'd pulled in 2nd page, he was waiting until the first page to add his affiliate link – Even though he'd hit the 2nd page for a keyword that potentially had close to 40,000 monthly searches. Not to mention, he was using the default wordpress theme with no logo and he didn't even know what the phrase "conversion rate optimization" was.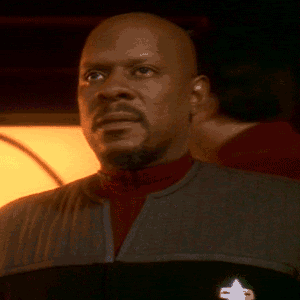 Anyone looking to get into the affiliate marketing ways, should always learn conversion rate optimization before anything else – Essentially, you're learning the art of selling on the internet before trying to sell things on the internet… That's my best advice for anyone looking to start in affiliate marketing.
The Right Way
This is actually taken from a conversation I had with SEOStyx. It's about how he started out, as a teenager, with maybe $100 at the maximum to spend. He built a site on a niche he was interested in, built some good content (it was a pretty standard WordPress blog) up on it, and was getting good traffic, he found ClickBank and started promoting some products on his site that was getting a couple hundred visits a day.
Unfortunately, he bought ScrapeBox and managed to comment blast his site into oblivion, but his start and idea was good – If it wasn't 2009 when ScrapeBox had just come out with next to no documentation on it, then maybe he'd of kept it up and been an affiliate marketing millionaire now, but it wasn't and life can be a cruel mistress.
See, internet marketing – More specifically SEO, is a really hard concept to get your heard around. If you were to go upto average joe and start talking about affiliate commissions, link building, parasite seo and the difference between a white and black hat… They'd probably look at you with a bit of an odd look.
People are getting more Smarticles!
It's a shame, but as people and generations start growing up with the internet (like me) it becomes more common knowledge that scams and hackers exist – Look at the rise (and some may say fall) of Anonymous over the past 5 years alone, and how they changed the political landscape of hackers being involved. Obama even hired an "Anonymous Expert" to make sure they didn't go after his website and start hijacking the news by taking over his campaign.
As they become smarter, so should your ways of getting people to signup as an affiliate.
For example, Matthew Woodward does a fantastic job of this with his Tiered Link Building video series, in which he gives over 2 hours of free tutorials and "secrets" on how to build a really successful affiliate campaign, whilst also running affiliate links throughout the video and articles – The result of this? Over $5,000+ a month in affiliate earnings!
Whereas, if you build one landing page with no real "trust initiative" (a new phrase I coined) such as not having a logo, not many pages on the site (a one page site doesn't seem to do very well compared to a site with 100s anymore) and no "real content" which is what people want to see and pulls their attention in.
Affiliate Marketing just got a Whole Lot Bigger!
As I said previously in this post, with this movie doing pretty well in the box office, it's not giving the idea of leading a glamorous online lifestyle selling poker leads (and potentially, people scan scale from just look at poker affiliates to affiliate marketing – Which, for example this forum will more than likely double in its current size, once the movie is out in every region.
This, inevitably means for you and me… That we're in for some more competition – but as the "internet dream" grows, compared to the old american dream… We'll have to wait and see how damn competitive SERPs and Click Bank products get.