Blogging to get Business – My Journey from Start to Finish
This post was originally posted on TechTage, but I thought I'd also post it here, as it didn't have much response and I feel a lot of people can benefit from this story/case study of how I turned my hobby blogging into a fulltime business, in just a few months.
---
Buying the Domain & What it "Meant" –
I started out with a completely different domain than I now have. My original domain was Rank2Bank.Com, this was actually based of a comment on a YouMoz post. However when the hosting company I was using went into administration, and I lost nearly all my blog posts on it, I felt needed a fresh start.
I was randomly surfing the net and tweeting and emailing and I saw the "Lord of SEO" it made me laugh a little, especially when the profile picture was a angelic man floating with a very strong, bright light shining above his head. Then around a week later, I got into a bit of a debate with a certain Rand Fishkin over some posts I'd published on SERPChirp, in which someone commented "ha, you're God" this pushed me (for some odd reason) to Namecheap where I typed in the lasting domain of "godofseo" which turned up the .Co domain that was available!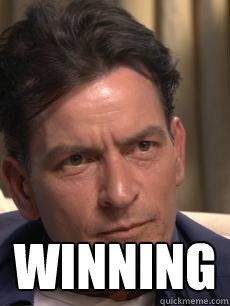 I ended up leaving the domain in my Namecheap account for about a month after this though, slowly fading away from ever using it. Then I got a little push in the right direction.
Inspiration and "The Push" I needed –
I started seeing my engagement on Moz, Inbound, Forums etc.. All doing really well and I saw some really good SEOs following or @'ing me on Twitter. Then, out of pure luck (I think) Matthew Woodward published his post on starting a blog.
It was 1am, I lay in bed unable to sleep with my laptop to the left of me (Sounds way too poetic, I know) when my phone pinged with a fresh bunch of emails for me to read, at the top was Matt's post. I saw there was a pretty large video on the post so opened my laptop, visited the site and started watching. I then remembered I had the domain I'd previously bought sitting in my account, just waiting to be published on!
What followed was the next 3 hours setting up the blog, buying a couple premium plugins and creating a brand new "Launch post" as well as publishing a post I'd already written up but hadn't published earlier that month.
Setting it all up (From Scratch) –
This can be the hardest part about creating a blog; finding a theme, adding widgets, researching etc… So I have narrowed down this process as I manage a few blogs myself.
The CMS –
This can be a big one, depending on what you're used to and what you're all in all looking for. I personally use WordPress (along with most of the blogging community) though I've recently been getting involved a lot more with the likes of Drupal and Wolf CMS. It's really up to you and "shop around" for the right CMS for you, there's plenty of YouTube tutorials on how to use them as well.
The Design –
If you're a custom design, great! If not.. You might want to look at some themes, I use ThemeForest to get my premium themes or you can look for free themes either on the CMS's website (Most will have a showcase/gallery) or, as always: Google is your friend!
The UX –
Giving the user the best possible experience and making everything super easy makes all the difference. I've spent weeks optimizing everything from my navigation, sidebars and even my contact pages. Clarissa Peterson did a fantastic presentation on optimizing your user experience.
Branding Yourself –
This can be one of the parts where you "stand yourself" as a specific area in your industry. I decided to brand myself as a "Grey hat" within the SEO industry, I do black, white and sometimes even pink hat case studies. I'm not afraid to dive into areas some find questionable.
Deciding who you are and who you want to be will be the do or die part of your blog. This also means what kind of content you create, if you're strictly branding yourself as white hat, you don't want to make your audience question that "pureness" by pushing out some black hat techniques.
Content Creation –
This has been covered 10,000s of times already, your content is really key and it's what'll "make the blog" and add an audience to it that return to the blog over and over again. I'm not going to go into a lot of detail but these are the methods I use to come up with content (this is more Industry specific though).
Communities –
I love looking at the likes of Forums, Q&As, submission/discussion (We have Inbound and Reddit though other industries may have their own sites to use) for what people are asking about, then you can build content around the real questions people have, rather than the generic garbage we tend to get repeated over and over (Such as the "Basics of SEO" that I'm sure every agency has at least 1 post about on their blog)
What I'm Interested in –
This is really important, if you aren't interested in your own content then you lose interest in creating it and your blog will eventually drop off your priorities of making content for. If you are an SEO and you're interested in link building, do posts on link building. Just because something isn't all that of a "hot topic" now, won't mean it won't see the light of day and even if it doesn't, it's still a piece of content that is an asset to your blog (Even my smallest bits of content still get me visitors to my site).
Social Networks –
I love looking over social networks and see what people are tweeting about and sharing, it shows what the "big guys" will share and what they're interested in. Though I don't like reiterating things (I'm always a fan of literal unique content) sometimes, it can be a button to push as a followup post or a spark of inspiration.
Building your Audience –
I've already done a pretty massive post on traffic generation, though I thought I'd go some basic actionable tips to get the traffic flowing (by specifically not using Google SERPs).
Show your Face –
Make sure you're everywhere! Commenting on other peoples content, engaging with communities, engaging with people on social networks etc… Will help build your brand and surprisingly, it'll build a lot of traffic, as well as searches for your name. The nice thing about showing your face as well, is it'll build blog comment links and Google starts branding your name around your industry.
Notice how my name is relevant to SEO keywords? (More specifically, UK SEO Keywords)
Build a Newsletter –
MailChimp offers a free 2,000 subscribers service and there's a number of free plugins that integrate with the MailChimp API. It's also super easy to manage and create good looking email templates out of. There's a few ways you can build up your newsletter, I use a popup plugin, sidebar widget and a comment re-direct which re-directs to a thank you page with a newsletter form. It's worked quite nicely and I've been averaging 15 subscribers per week (Which means I can pull in even more traffic from my audience)
Guest Post –
I only like to guest post if the posts are of really good quality now, I don't even actively look to guest post (Even though technically I did with this YouMoz submission) I do however get various offers through my contact form and I've accepted a few, which have always paid off.
If you want to actively look for guest posting opportunities, take a look at Ann Smarty's My Blog Guest which has a massive number of blogs, from a number of different industries, for you to submit to.
This also adds to your SEO campaign and backlink profile, which of course (should) increases traffic from the search engines.
Reply to your Audience –
If someone does put a comment on your work, then make sure you reply to them. If someone drops you an email with a question, then email them back and that's the beauty of both, I've found a few comments that have given me some good inspiration to create new posts or edit the current one.
Don't just "Blog" –
I've always enjoyed taking my posts that one step further. Adding the likes of videos, your own created memes, downloadable files, custom tools etc… Just add that extra bump to your blogs quality.
Video –
Using Youtube is super beneficial for a number of reasons. It hosts your videos in good quality for totally free with some great tools to add to it. It also can be used to pull traffic and brand awareness from the Youtube searches to your site:
Memes –
Memes get shared around, having your logo or website URL in the bottom right of the image as a watermark can bring direct traffic back to your site when memes are shared around. It also adds a personalized approach to your blogs and Memes are always funny anyway (As long as they are actually funny)
Files / Tools –
Giving the user a free tool or file such as an excel spreadsheet template for them to use to speed up a specific task or research that you've already done as part of your post, makes the quality of that post so much better. You can also use social or newsletter lockers to benefit both the consumer of them getting something free and you as you're getting social authority or a new signup to the newsletter.
The Business Bit –
I have an entire hire me page on my blog, which links to my about me page so they can understand who I am first of. I have a form for them to get in touch with me via email and I use a oDesk widget.
Actionable Case Studies –
I've found the best way to get clients is to get case studies to prove your abilities, I said earlier that I think I owe Rand specifically a thank you, that's because 900 of my 8,000 visits have come from his name as part of my ranking for rand case study. It proved I can rank a site for a competitive term and got shared by a number of people within the SEO industry. I actually saw 2 clients come through (Not leads, clients!) from that case study.
Likewise I saw a client from my Being a Black Hat case study, these kind of posts make you seem "legit", it shows you can do something that can benefit them or their business.
Showing you're an Authority Figure –
By having good engagement and proving to people that people in the industry already respect you offers quite a lot, I know when I've asked clients why they chose me was because they've seen people engaging with my posts or they've seen my posts being shared by some pretty big people.
The benefit of this is that you can also charge more, for example: An A level celebrity can charge more for attending an event or doing an advert than a B level celebrity. I know, a horrible example but it's still the same point.
A Few Tools I recommend –
I thought I'd just go over some of the tools I use for my blog and that I highly recommend!
Akismet – Stop that spam!
Approved Comment Notifier – This will notify your users (via email) that their comments have been approved)
Cloudflare – Speed up your site with a free CDN (Content Delivery Network)
Disqus – Implement a completely different comment system and add the benefit of spam removal.
DiggDigg – A floating social bar for your blog.
MailChimp – A really nice (and best of all free) email marketing tool suite.
Ninja Poups – Integrates with the MailChimp API or you can use Facebook likes, Contact forms etc.. All in a really nicely designed popup (Which is customizable on the CSS level)
Trello – Trello offers boards for you to easily manage any projects you have for clients, guest posting or even just managing your tasks/content creation.
Thanks for the Read!
I hope you enjoyed my post, now go get bogging!
If you have any blogging tips or other tools that other bloggers could use, drop them in the comments below.