Why MyBlogGuest Was Really Penalized
With white hats across the land being outraged by the heinous crime that Google has portrayed on their little guest blogging empire – I thought I'd get in on the action with my own take on why Google actually penalized MBG.
Firstly, this arose in a conversation I was having with Evan who's one of the SEOs at Godlike Marketing – We were discussing a Twitter conversation that arose from this Tweet by Mike King aka iPullRank. Mike was rather annoyed by the fact MBG had been penalized, and in turn any site using MBG to "build links" via guest posting.
Share Below to see a Funny Example of Link Manipulation –
[sociallocker]
What I found hilarious in this entire situation was that this site, which is just a default WordPress installation with NOTHING else on it is ranking via a couple black hat links already 😉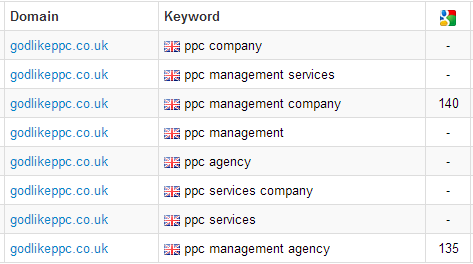 No targeting what so ever OnPage and the links are just a couple blog network links, Google's pretty bad![/sociallocker]
So, why did Google actually Penalize MBG?
For the past few months now all I've been hearing is that Cutts and other Google releases have been talking about Guest posting and how dreadful it is that people are essentially just using this tactic for links, rather than "content marketing" which is what the majority of Google fanboys seem to be loving right now.
What I haven't seen in that space of time is any actual action from Google on any kind of guest blogging – Just some speculation from the community on Google maybe, kind of, soon, perhaps? Using author bios to lower the value of certain links or maybe using the "content" area within WordPress or author pages to penalize specific bits of content. That however is all speculation.
The real reason Google went after MBG was due to it being the biggest guest blogging platform that was totally free, and of the easiest access to see who is actually using said service to build links. This means they can move swiftly and quickly, rather than networks they have to PAY for to get access to specific sites, which means the webspam team wouldn't be able to take out the entire network in one quick strike.
Unfortunately (or fortunately) the webspam team couldn't find a real way to actually penalize guest blogging (for links) as a whole, so they just decided to hit a big network that supplied guest blogging in an easy-to-use environment, which in the grand scheme of things probably counts for a rather small amount of the total "spammers" using guest blogging as a link building tactic.
In a few words –
Thanks for Reading and I wish Ann Smarty (and the MBG team) the best in recovering.