How To Email A Facebook Group, That You Don't Even Own
Before we get into the post, I'd like to thank James Gregory for helping me develop this strategy. From our knowledge, it's the first of it's kind to be properly pulled off, or at least put into a case study.
Introduction –
This strategy was developed essentially to target Alex Becker's PBN Week group, after all the CloudPBN stuff.
Scraping UIDs –
A "UID" is simply just a User ID, which is attached to your Facebook account. My Facebook UID is:Â 100000557572424, which if you put into the Facebook URL like here, it'll just redirect to my profile: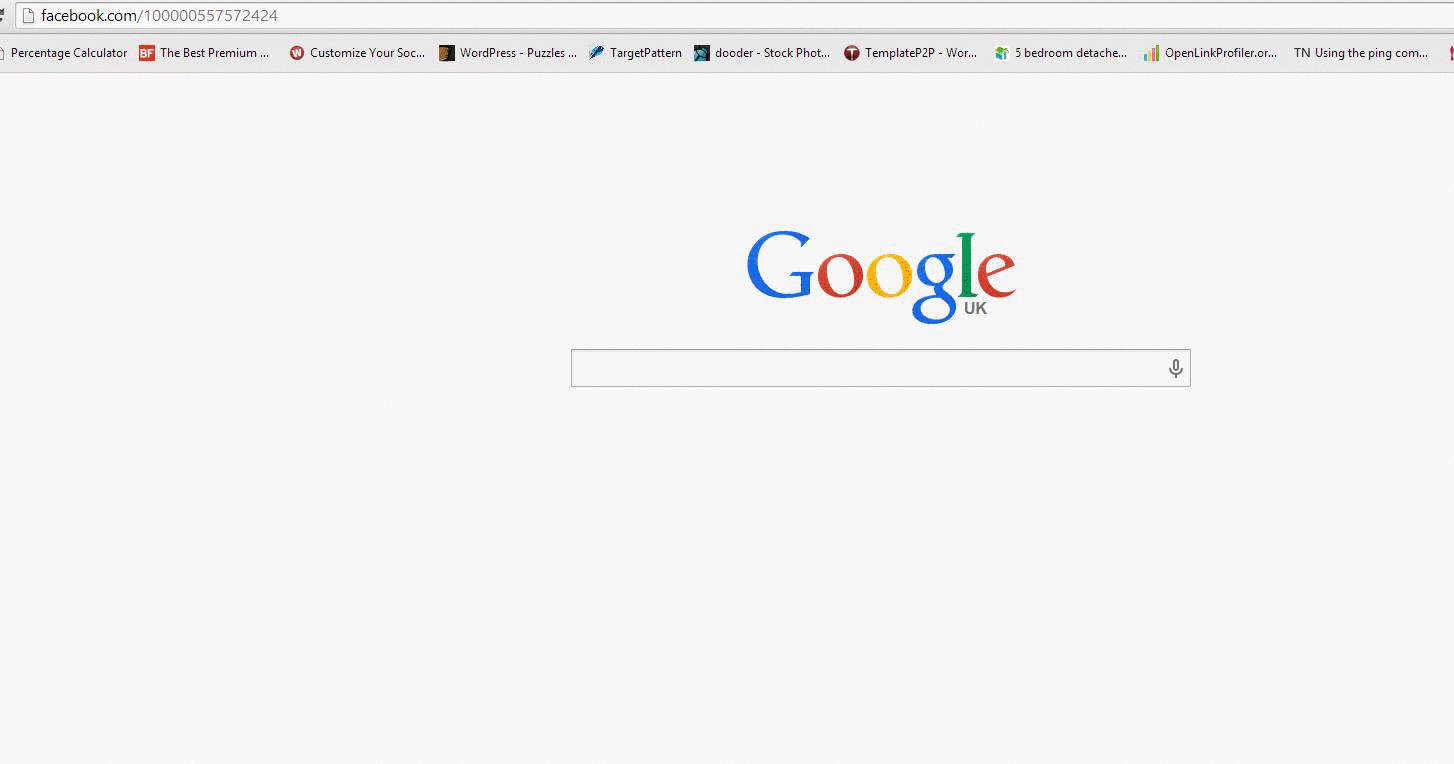 That'll be your Facebook's identifier.
The first step is to export your target Facebook groups UIDS using Social Lead Fox. Which I showed you guys how to use in this tutorial, but it's since changed… and I thought I'd go through it with the updated system below.
Go ahead and download SLF and then open it up, you'll need to create an App within Facebook to use it here to get SLF to work –
Note: You have to be a member of the group you want to export the UIDS from
Once that's set up and you have logged into Facebook via SLF, hop over to the groups tab and search for your target group. Once you have found the group go ahead and press 'get users' –
As you can see in our case it got 1,067 members out of 1069. Which includes the admin, Alexander Becker –
Note:Â For this part you need seotools for excel installed and setup for use in Excel.
We are going to go ahead and press "file" then export UIDS to txt file –
Converting UIDs to Emails –
Then open up that text file in your version of excel. I am using Excel 2013. Just click "finish" when it asks you to import delimited –
Then press the 'A' column to make the column full width and show all the facebook UIDS correctly, you can convert to "number" in the cell . In column 'B' you are going to want to paste in this code:
="http://graph.facebook.com/"&A1
In column 'C' you are going to want to paste in this code:
=JsonPathOnUrl(B1, "username")
In column 'D' you are going to want to paste in this code:
=C1&"@facebook.com"
It should look like this now depending on your version of excel. Your going to want to select the whole of column 'D' then press copy –
Now you need to "paste special" on the edit menu, and select "values" like below –
There's a tutorial on how to use paste special here.
Once we have pasted them, export the whole of column 'E' into a fresh .txt document. You will have a list of the entire groups emails! – Due to privacy settings and seo tools, you might lose 5-6 emails/users on the way! But hitting up hundreds of groups you could build a SERIOUSLY targeted list and mail them for NO cost.
Emailing The List –
These Facebook emails now automatically send to your main email address on the account, as of this update.
Now that you have a list of emails from the Group/s you have scraped, it's time to start emailing them.
I'll be using Becker's group as an example.
First, I split all of the emails (1,067) into lists of 55 per list – As we've found out that Facebook will block you sending the same email or from the same IP after 55 times. This has been tested on a number of different services – Gmail, Mailchimp, cPanel Webmail, Outlook etc.. For some reason, Gmail and cPanel has the best bounce and hitting the main box rate. Mailchimp & Outlook have the worst.
I made an email within Mailchimp –
Which then allows you to copy the HTML of that email – You can paste that HTML in any email editor. All will have different methods of how you paste in the email, though. If yours doesn't, then just send the email from Mailchimp to your desired email and you'll be able to "Forward" it from that email.
Next, you want to edit the email for (Your list divided by 55) times so it's different every time you send it, even if it's just one character – We changed an "F" and it had 0 bounces.
Then use the exact same (Your list divided by 55 times) of different emails and services – If you're doing this all via a cPanel or other form of webmail, you'll need a different IP address each time. Use quality hosts or you'll end up in the spam box.
P.S.
You can also use some an email tracking service like Whoreadme to see if or when an email was read and by who. This means you can essentially monitor conversions.
Thanks for Reading –
Don't forget to comment and join my email newsletter below.
P.S.
There'll be a Part 2 to this Facebook tutorial on how to convert someone else's group/fan page users into your own group. It'll be coming soon.
Resources:
We used a few different resources to figure out how to do this, as we wanted to email the entire Facebook group.